ASTA ACO Compatible New Toner Cartridge for Brother TN-450
-Use for HL-2220/2230/2240/2242/2250/2270 MFC-7360/7470/7460/7860 DCP-7057/7060/7065/7055 FAX-2840/2990

-Brand New Toner Cartridge

-2600pages @5% coverage

-Sample and Trial order delivery within 3-5 working days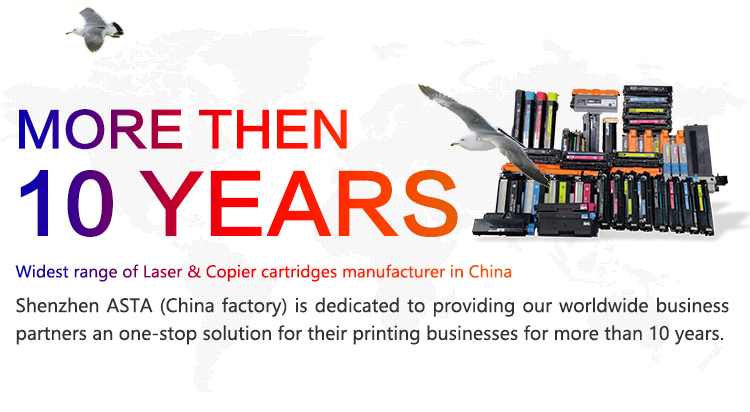 Buy ASTA ACO Compatible New Toner Cartridge Brother TN-450 for HL-2220/2230/2240/2242/2250/2270 MFC-7360/7470/7460/7860 DCP-7057/7060/7065/7055
FAX-2840/2990 Toner Cartridge in

-ASTA Branch in Dubai ,Mexico ,Pakistan.
-ASTA ACO Toner Cartridge and Copier Toner Gobal Brand agent :
Mali ; Bangladesh; Sri Lanka; Syria; Mongolia ; Palestine ; Peru ; Dominica ; Colombia; Kyrghzstan ; Libya ; Bolivia; Romania; Jordan; Pakistan ; Kuwait; Peru; Lebano; Bangladesh;Turkey; Ecuador; Algeria; Saudi Arabia ; Iraq ; Colombia; Macedonia ; Laos .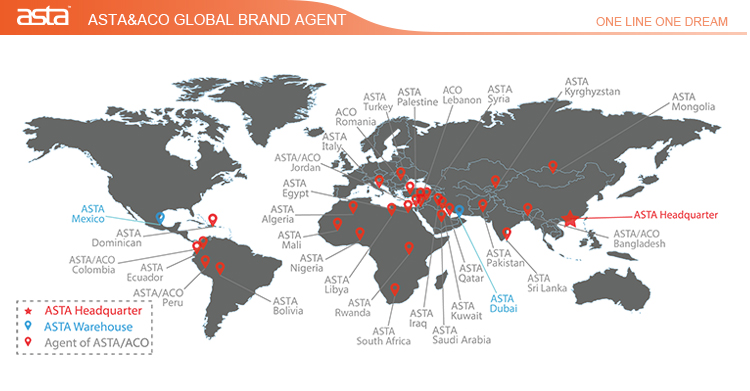 ASTA Factory Advantage and Information

ASTA Toner Cartridge Factory and industry Area 35000 sqm
16 brand over 2000 models toner cartridge and copier toner kit

Staff and Workers :510 People

Monthly Production Capacity is 600000 pcs Toner Cartridge and Copier Toner Kit

1000000 PCS Printing Consumables Parts

All ASTA and ACO Toner Cartridge and Copier Toner passed CE Reach ,Rohs. ISO9001. ISO14001 .SMTC . Certificate .
ASTA Printing Consumables Exhibition

Remax World Zhuhai ,China. Imaging Summit &Expo ,Cancun ,Mexico . Gitex Dubai .Messe Frankurt Germany. PaperWorld Expo Middle East . Bussiness Inform Russia
ASTA Toner Cartridge Printing Test
(Know More About ASTA ACO Toner Cartridge Quality on YouTube @ASTA Toner Cartridge )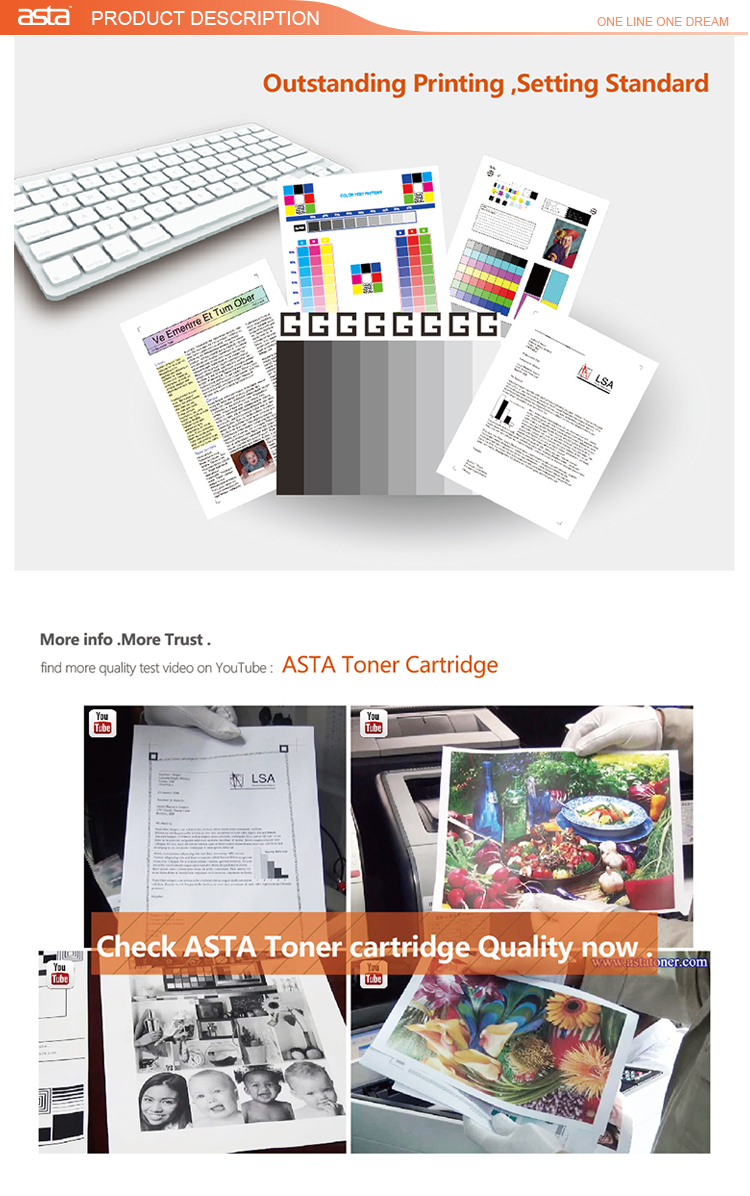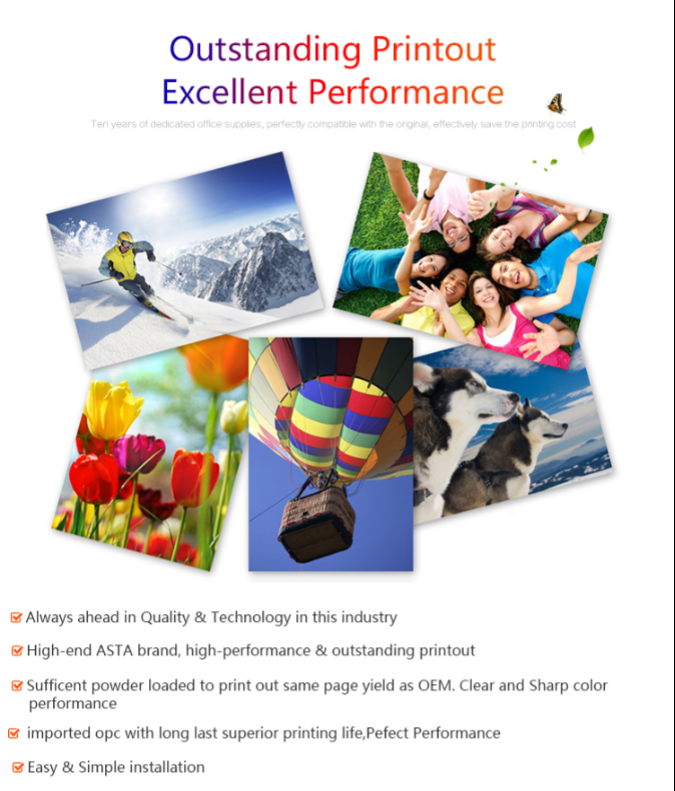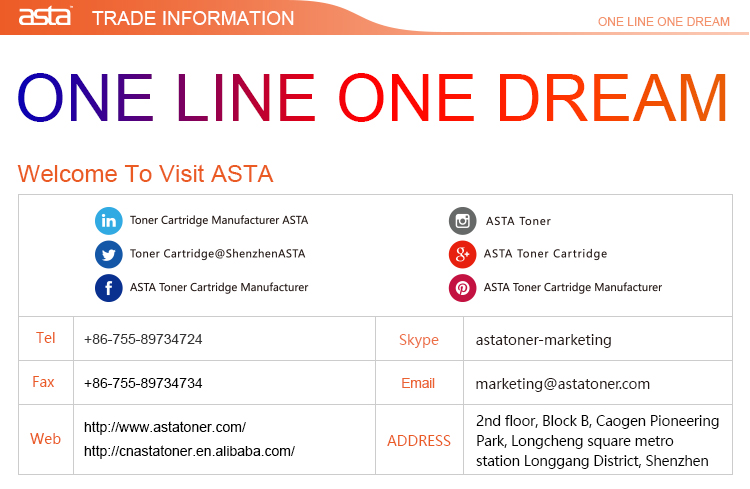 Follow us
ASTA Facebook : Asta Toner Cartridge Manufacturer

ASTA Twitter: Toner Cartridges @ShenzhenAsta

ASTA YouTube:@Astapanda Copiertoner Astatoner @ASTA Toner Cartridge
ASTA Google Plus:@China Toner Cartridge Manufacturer
Группа Продуктов : Брат тонер картриджи > Брат совместимый картридж